GfK Supply Chain Navigator
- Distribution today & tomorrow

How can I optimize my supply chain? What influence has e-tail on my business? How can I compete in concentrating markets? What will drive growth in future?



Explore the answers to these questions with GfK´s Supply Chain Navigator and discover valuable insights for distribution and retail markets in your country. This study provides insides on
sourcing patterns of retailers (B2C) & resellers (B2B)

most important distributors/wholesalers

sales channel structures & loyalty

e-tail business

as well as revealing the most important trends and revenue potentials for the upcoming years

pain points of distributors/wholesalers and vendors.



Moreover, the study offers a deep-dive into the channel's expectations & satisfaction and evaluates USPs & pain points of distributors and vendors* seen by the channel.


Your benefits:

Learn how sourcing patterns are changing and how you can optimize your supply chain to distribute your products efficiently.
Get to know most important players in the distribution market and how the channel evaluates their performance
Discover current channel structures and understand why retailers / resellers are changing their suppliers
Learn about e-tail and which USPs they offer to retailers / resellers
Be prepared for the future by understanding your partners' needs and by identifying future trends & growth potentials.
In addition, we are offering workshops and webinars with our market experts presenting and explaining the results in detail (available upon request). For more details, please also have a look at our teaser report.

GfK Supply Chain Navigator detail:

Countries: Bulgaria, Baltics, Czech Rep., Germany, India, Poland, Portugal, Russia, Spain, Turkey, Ukraine

Language: English or German

Year: 2018/19

Delivery: 2-3 days after ordering

Investment: 7,600€ per country report

Are you interested?
Please contact us to explore GfK's Supply Chain Navigator and get answers on your questions as a distributor, retailer or vendor. We are looking forward to receiving your message!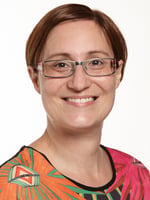 Saša Podlesek Salakta
Sasa.Podlesek-Salakta@gfk.com
T +49 911 395-3382