How Germans barbecue
Learn about the latest trends in the German barbecue market and get to know your target group.



At the moment people are asked to stay at home and many Germans use the nice weather to barbecue – on the balcony or in the garden. A current GfK eBus Survey in Germany shows that 56 percent of Germans barbecue at least once a month, a fifth of the population even at least once a week. And in the times of Covid-19, 71% of Germans say that they have a Barbecue as often as usually or even more often. There are several reasons for the barbecue trend. Nowadays many people feel stressed in their daily life, so 71% of the people barbecue because it's relaxing. And a large majority of the respondents enjoys the convenient preparation of meals on the barbecue.

But how do Germans barbecue? Which general & seasonal trends are shaping the market? Who is your target group and which types of barbecuers exist? What is behind the barbecue trend and how is it developing?

These and many other questions we will answer in our report

"How Germans barbecue"

which contains up-to-date information from our GfK Retail Panel, the GfK eBus survey 2020 and our consumer trends study "GfK Consumer Life".

Further information on the report can be found in our teaser for free download. German and English version available.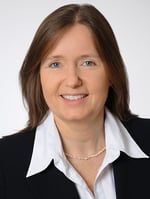 Petra Süptitz
Petra.Sueptitz@gfk.com
T +49 911 395-3082