GfK Coronavirus Recovery Atlas:
mapping the new market landscape

Current market dynamics and future developments for EMEA and APAC.


This 30+ page report is illustrated with data charts on next to every page, bringing to life our market experts' insights, commentary and forward projection with live data.
Looking briefly at the initial Panic phase when lockdowns first hit, we quickly home-in on the differing impacts seen as markets moved through lockdown, to the patterns now emerging as shops re-open, before moving to our detailed projection of the possible revenue scenarios in the coming months that will set the tone for the new market normal.
Use this report to base your Q3 and Q4 business planning on solid market intelligence:
Compare how TCG revenue is recovering in different markets - helping you optimize your product promotions, pricing and timing across countries.
Assess how retailers are reacting, as stores start to reopen, and use the future scenarios for Germany's TCG sectors to map across onto similar markets.
Understand the recent changes in consumers' mindsets, purchase behavior, channel preferences and brand loyalty - helping you position your brand for maximum attraction.
Get a quantified view of the brand share volatility caused by lockdown and the opportunities left open.
Report chapter headings
1. Executive Summary
2. Global TCG market dynamics: Is it reviving?
3. Entering a new phase – store reopening dynamics
4. Post lockdown new normal and future development scenarios
5. Conclusion
Sample pages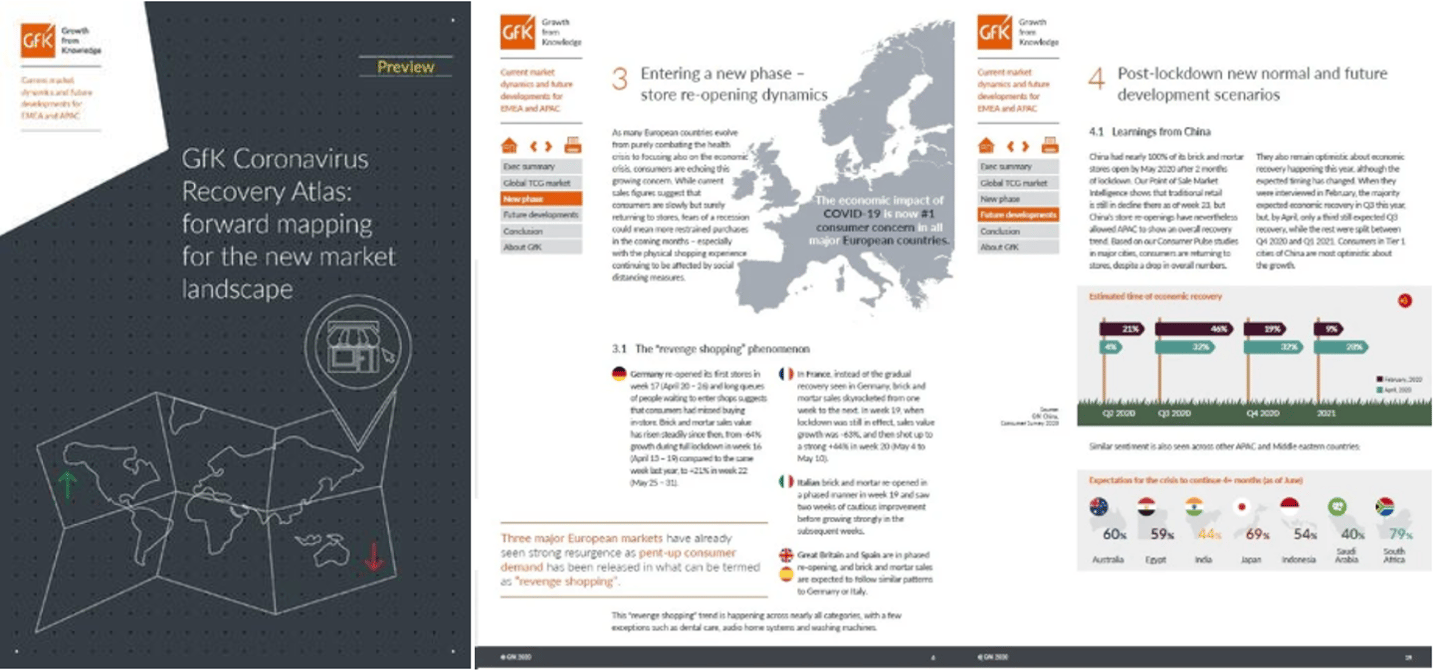 Use the form to:
Download a free preview of the report,

including the full Executive Summary, detailed contents list, and a list of all the data charts given
Request an order form to buy the full report.
Cost: €2,800 +VAT
Format: PDF report