How to reach women with technical
consumer goods



More and more manufacturers of technical and electronical products or household appliances operate in saturated markets. The need to tap new target groups with the right product offer and the right communications increases. Women as a target group are increasingly becoming the focus of attention for many manufacturers. After all, they make up 50% of the world's population.

But what's the best way to address women? Women today are more emancipated and self-confident than ever before. They make their own purchasing decisions and have different expectations than men of products. So it's time to look at women's attitudes to technical products. Has this changed over the years? And how can women be targeted when it comes to technical consumer goods?

Our report will help you to:
Better understand women as a target group

Develop the right marketing mix with convincing and differentiating products

Identify important touchpoints and develop a successful sales strategy

Develop an effective communication strategy
Our report describes values, lifestyle, attitudes towards technology, shopping and communication behavior of women in Europe (Insights as EU5 fusion: Germany, France, Italy, Sweden, UK). Furthermore, the report contains best practice examples and a recommendation how to address women as a target group.

Interested? Please contact us. We look forward to hearing from you.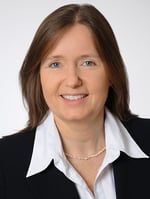 Petra Süptitz
Petra.Sueptitz@gfk.com
T +49 911 395-3082