REPLAY: Automation for Google Manufacturer Center using GfK Etilize
GfK Etilize provides Google Manufacturer Center automation to brands, saving time and broadening reach while enhancing the entire purchase journey. Watch this free webinar today to learn more!
Google Manufacturer Center enables manufacturers to attract more shoppers and elevate their brand by providing product information that is both relevant & current. This content, like updated images, descriptions, and product details, creates more effective listings on Shopping Ads, searches, other Google services, and across the web.

Sign up at right to watch this webinar at your convenience and learn about how GfK Etilize automates this process, and how that benefits your bottom line.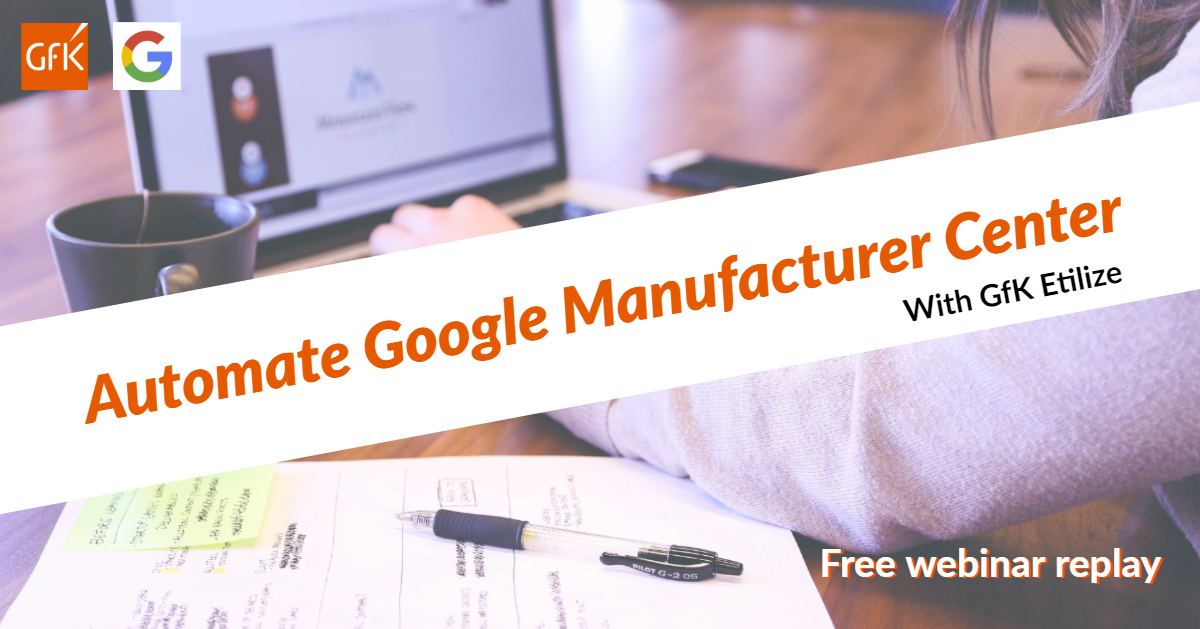 GfK | 200 Liberty Street, 4th Floor | New York, NY, 10281 | (212) 240 5300
http://www.gfk.com/en-us/