GfK Consumer Outlook 2020 –
What moves consumers today and what are the trends of tomorrow? Get the whole picture.


You're an expert in your field but to grow, you need to see beyond the horizon. That's why it's important to understand trends and set the right course for your business. But how can you do that?

Stay a step ahead of the marketplace by understanding the forces that motivate consumers so that you can harness them to your advantage. In our report "Consumer outlook 2020", we not only take the pulse of consumer sentiment today, but also offer guidelines for navigating potential speedbumps and opportunities in the near future.

This report is reaching out to anyone tasked with driving growth in all kinds of industries – with focus on Business Development, Marketing, Communication, Product Management and Market Research.


Report specifications:
35 slides
Language: English
Region: Europe
Year: 2020
Delivery: 1-3 days


Are you interested in more information?
Then please contact us. We look forward to hearing from you.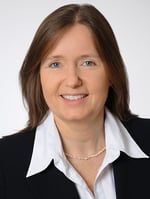 Petra Süptitz
Petra.Sueptitz@gfk.com
T +49 911 395-3082