Are you ready to change the game?
Asia's dominant role in fueling global growth is undisputed. From GfK's latest APAC Consumer Tech 2020 thought leadership featuring New Technology Adoption, consumers in this region are showing greater propensity among global consumers in new technology adoption, with China, Singapore and Korea are leaders in new tech adoption – surpassing the developed markets of Europe!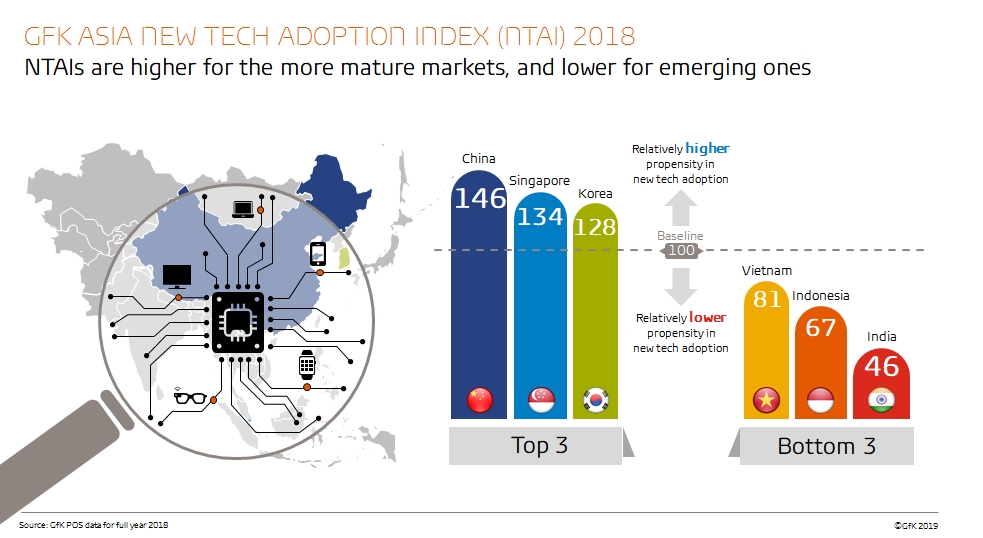 Within the New Technology Adoption Index, our experts at GfK will further explore game-changing scenarios and perspectives shaping the Consumer Durables and Tech Industry across Asia including:

New tech adoption: Asia vs Rest of World
Retail channels and distribution to optimize new tech adoption
Pricing and promotion strategies to win with new tech consumers
Leading consumers for new technology
We believe these insights will help technology brands better understand and discover ways to winning consumers for their next product innovation in Asia!

Simply register today to receive the latest news and insights on APAC Consumer Tech 2020!